How To Measure Up A Walk In Wardrobe
Want to know how to measure up a walk in wardrobe? There is a lot more to it than you might think. Here are 7 things to consider:
What Is Involved In The Planing Stage?
Like any building or renovation project, you need to plan your built in wardrobe to suit your needs, your Melbourne lifestyle, the rest of the house, and the size of the available space. Start by considering standard measurements and dimensions and the combination of shelves, hanging  spaces and drawers that you'd like in your walk in wardrobe design. Then consult the experts at Versa Robes to help you plan and install your custom wardrobe that will provide the maximum storage and function to suit you. The following guidelines may help you work out what you want and need:
---
Most walk in wardrobes our builders create at Versa Robes in Melbourne cost from $1,500 to $8,000, but a luxurious dressing room would be a lot more.
Why not book a free measure and quote with one of our design consultants, so you know exactly how much your walk in wardrobe will cost?
---
What About Wardrobe Depth And Doors?
Walk in wardrobe size and depth may vary, but the standard measurement is a depth of from 60cm for hinged doors to 65 centimetres for sliding doors, which allows plenty of room to hang your clothes. If you want doors on your built in wardrobe, it's best to opt for sliding doors since they don't take up space. Mirrored glass doors are great for both protecting your clothing from dust, and are great for reflecting light, which will make the walk in robe seem bigger. Alternatively sliding wardrobe doors can be made from stylish wood grain or single colour laminated board.
A custom walk-in wardrobe installation by our builders at Versa Robes in Melbourne will use every centimetre of available space, making sure every shelf, rail and bank of drawers fit perfectly to amplify your storage options.
How Much Hanging Space?
Long coats and gowns need space to hang so the hems don't crumple, while trousers, skirts and shirts can do with a shorter space in your Melbourne wardrobe. Allow measurements of 1800mm for long hanging like gowns and max dresses, 1500mm for ¾ hanging (shorter dresses, pants, jackets etc) and 1000mm half hang (t-shirts and shirts)  Some clothes such as wool jumpers, tracksuits, and T shirts are usually folded, so this cuts down on the needed hanging space. Talk to your Versa Robes designer about sizes, depths, standard measurements and all the options for maximum use of the space. You can have pull-down rods for hanging clothes up high to increase the space available below. We are custom made so we can design what you need. or use specially designed trouser racks and tie racks to maximise your storage space.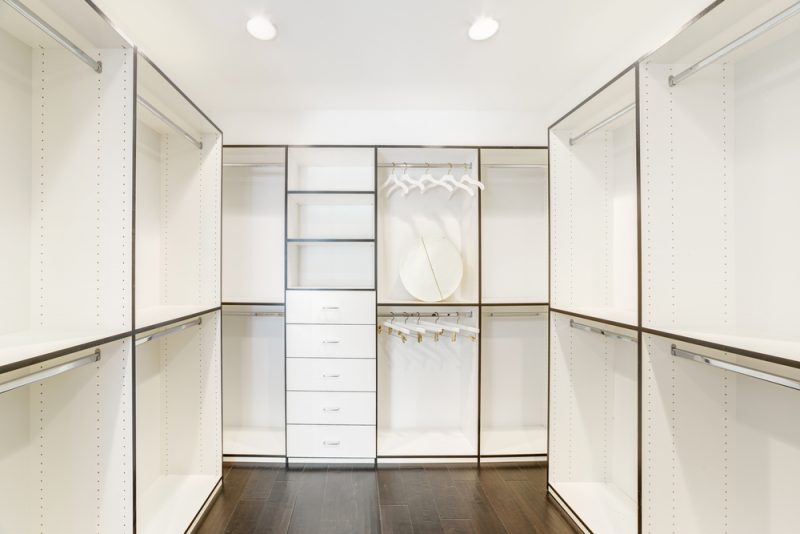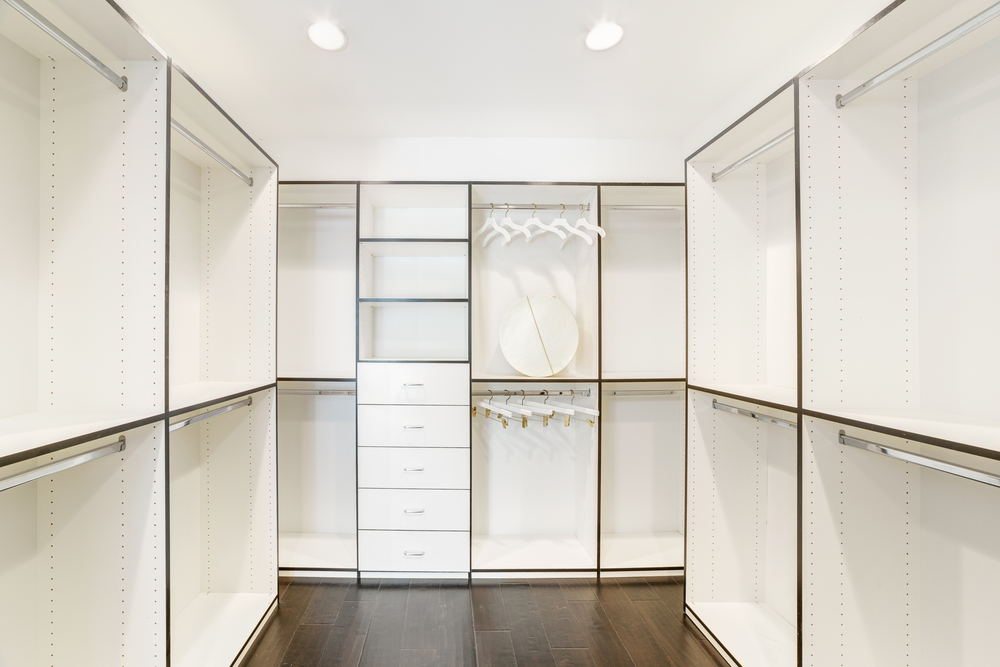 How About Shelving and Drawers?
The usual overall size of a bank of drawers usually measure 457, 507 & 607 with 205 high fronts with 50mm kicker.  Versa Robes designers and builders can tweak these measurements to suit any need. Shelves are usually 45 centimetres deep and commonly come with removable shelf clips so you can adjust the shelf heights. To keep your walk in wardrobe pleasing to the eye, try to be consistent throughout, for instance, repeat a pattern of alternating drawers and shelving.
Top Deck Storage, Lower for Shoes
Off-season clothes and gear can be stored in top shelves that can reach right up to the ceiling, which gives you a great deal of extra wardrobe space. The higher shelves can have pigeon holes for travelling items or guest linen. A good idea is to use attractive dust-proof boxes or bins, and label them in matching groups, so you know which ones contain which items. However, for shoe shelves, allow a height of 220 to 260 mm for heels and flats, the same amount for most men's shoes. Double the size for boots. To have each pair of shoes or boots with its own pigeonhole, you'll need 220 to 300 mm wide and 350 mm depth for women's shoes and a bit more for men.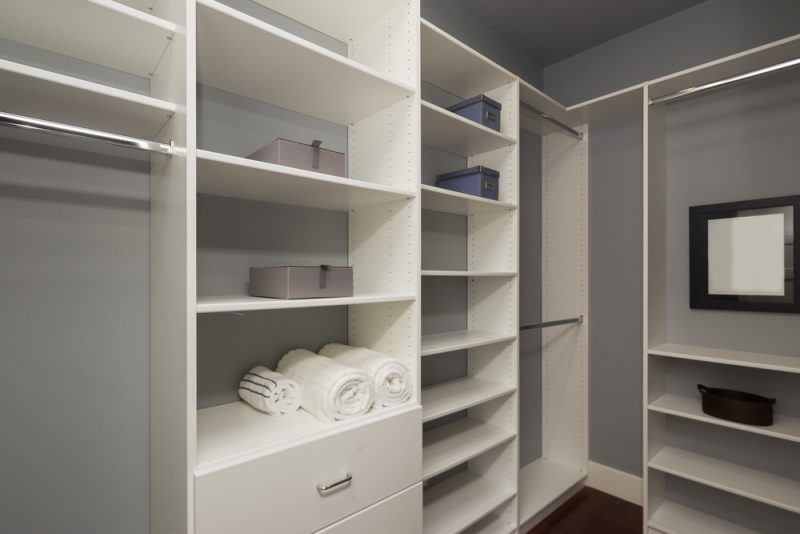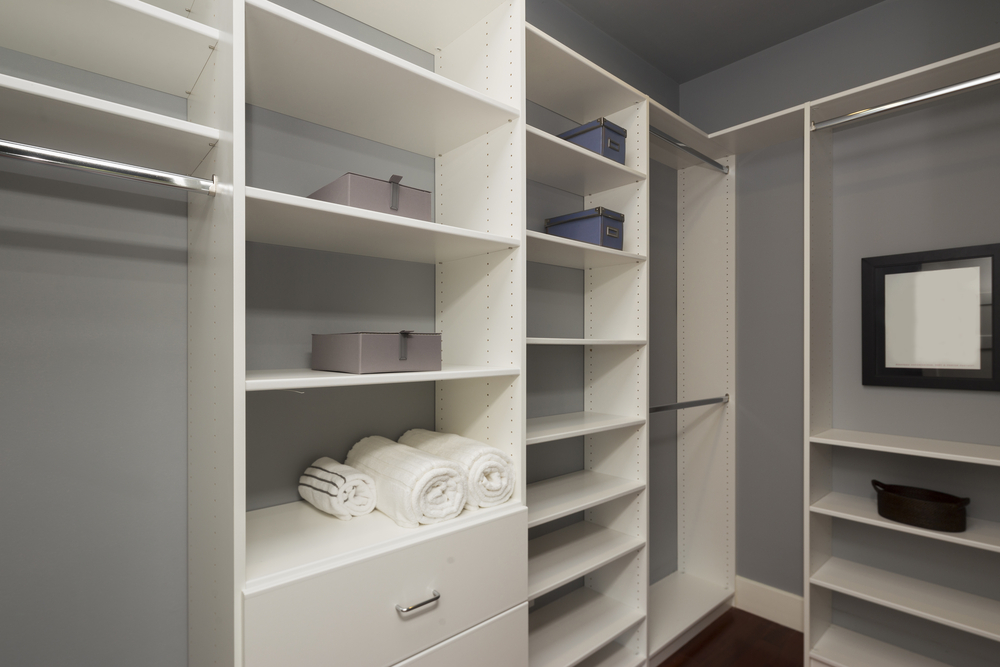 A Place For Accessories
Deciding which accessories to wear each day can be a nightmare if they're all tangled up in a drawer, so to stay on top of the problem you need a better place in your walk in wardrobe to keep them. Take a leaf out of the retailer's book and display your accessories the way they do in the shops! Alternatively, use drawer dividers, or a series of small pigeon holes, which are also great for storing rolled up belts, ties and other awkward items. Jewellery trays are always a welcome addition to your new walk in wardrobe.
Lighting Up Your Walk In Wardrobe
No matter what kind of walk in wardrobe you choose, it won't serve you well if you can't see things properly, so good lighting is essential, whether natural or artificial. To help open up the space and bring in the light, a skylight is a good option, if possible. Warm-white downlights will also do the trick.
Chat with a Versa Robes consultant in Melbourne about LED lights placed above shelves and hanging rods to add more clarity. However please note, Versa Robes does not do electrical work. Our design consultants will explain all the details, so call us today to discuss your walk in wardrobe ideas so designers and our builders can create wardrobe you will love at first sight.