5 Reasons Why You Need a Walk In Wardrobe In Your Bedroom
Yes, it's true, many of us have too many clothes. And we continue to try to stuff more into bulging old wardrobes and then we can't find anything to wear because the skirt or shirt we want is lost in the musty chaos.
There is a solution, and it's a beautifully designed walk-in wardrobe in your bedroom. Imagine going straight to that dress or pair of jeans you want to wear without struggling with wire coat hangers bending with the weight of too many items.
The time you will save is well worth the investment, but there are many other benefits. Clothes still smooth from the ironing board, no mould or mustiness because there's plenty of ventilation and storage space.
Here are five reasons to invest in a walk-in wardrobe for your bedroom might surprise:
1. Walk in Wardrobes Are More Practical
The practicality a walk-in wardrobe offers can change your lifestyle by bringing a sense of order and organisation which can lessen the stress of the morning work/school ritual.
When you install a walk-in, it gives you a chance to add some luxury extras such as laundry sorting and dressing spaces, and more storage solutions. Walk-in wardrobes have more space so you can add a bench for folding or ironing clothes with storage spaces beneath it.
You could indulge and use the extra space as a makeup or dressing area with ambient lighting and full-length mirrors. These inclusions can improve your home's appeal if you're thinking about refinancing, selling or renting in the future.
---
At Versa Robes we believe in providing our customers with a high-quality product and we pride ourselves on building the best wardrobes on the market.
---
2. Walk in Wardrobes Protect Your Clothes
Wardrobes need some air to flow into it to prevent mould, mildew and mustiness which can ruin your clothes or make them smell stale and musty.  Wardrobes with closing doors don't allow the air in, but a well-designed walk-in will solve that problem.
If your bedroom has an ensuite, the moisture from the steam can remain trapped inside regular wardrobes and some built-ins. However, a walk-in wardrobe will allow the moisture to flow through the bedroom instead and evaporate.
If you install a walk-in wardrobe in your home you'll notice how your clothes smell fresher than before. This is good for a lot of fabrics, especially leather which needs to breathe. Your clothes will also not be crushed in a walk-in and will remain smooth as well as fresh after ironing.
3. Walk in Wardrobes Can Be Cost-Effective
You might be surprised to find that in many cases it's cheaper to install a walk-in wardrobe than a built-in or regular style. It depends on the design, but one of the cost-saving benefits is that there are no doors.
Also, wardrobe doors can be expensive with their mirrors, hinges, handles and finishes. You might need less structural work for the installation of a walk-in since many are built into spaces that are unused – such as beneath the stairs.
On the other hand, to install a built-in wardrobe there may be a lot of structural work needed to extend the bedroom to accommodate it.
---
 Versa Robes is committed to providing you with the finest experience possible. 
Our consultants focus on your needs and we will work with you to provide the most efficient use of storage space possible and a design that fulfils all your expectations.
---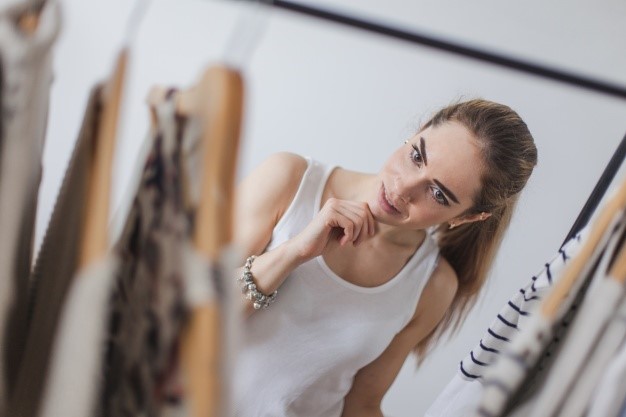 4. Walk in Wardrobes Can Save Floor Space
Walk-in wardrobes don't take up space the way regular wardrobes do and it's mainly because there are no doors opening out. Walk-ins also take up less space than built-ins or regular wardrobes with sliding doors. The reason is that they can make use of areas that are irregular and can't be used for anything else and so would be a waste of space.
A walk-in can be any shape – square, L-shaped or slanted – and doesn't have to comply with the shape of sliding or hinged doors. By choosing the best design for your walk-in, you can improve your bedroom layout and transform it into an inviting, stylish and comfortable retreat.

5. Walk in Wardrobes Make Your Home More Appealing
Walk-ins are in high demand, especially in new homes, because they're more luxurious, practical, and functional than may built-ins or regular free standing wardrobes. If you're renovating or building, a walk-in is a must and just as important as your ensuite. And if you're considering selling up, then a well-designed walk-in will enhance your home's appeal to potential home buyers.
Spending a bit more on a walk-in wardrobe in your main bedroom will add value if you use up some space that is a bit tricky but could be used for a walk-in. No matter what you plan to do with your home, stuffing your expensive clothes and accessories into a smelly old wardrobe bursting at the seams is no way to live.
---
 Whether you have a burning desire for a spacious, luxurious walk-in wardrobe, or if an innovative, practical design is what you need, the team at Versa Robes Melbourne can design and install a wardrobe to suit your style, needs and budget.

---
At Versa Robes, we can custom-design and install a beautiful and practical walk-in wardrobe that suits your needs and your budget. Give us a call today so we can configure a practical wardrobe solution for you, whether it's a beautiful built-in or the walk-in you've dreamed about. Call us and our team can come and do a free measure and quote.