designed to suit your style, needs & budget
why waste time researching online?
call 03 9360 0123 for answers and advice or fill in your details and we will contact you to arrange a free design, measure and quote
bookcases, tv entertainment units and storage
custom cabinets and display shelves individually designed for your living areas
The living Area is where we spend most of our time. These are spaces that reflect who we are and how we live. Versa Robes consultants can assist to design a functional area that is inviting and that suits your lifestyle. Add a feature to your living room with a Versa Robes custom built tv entertainment units. We can create an entertainment unit that will help you organise everything around your TV and have the look that you're after.
Room size dictates whether you need floor to ceiling storage or slimline display shelves along the wall, Consider storage for your old DVD collections and technology like sound systems and gaming consoles, cables and position of electrical power points. Upgrade your living area with a customised storage solution to help organise anything and everything. With a range of finishes to suit any design, we know you will be left with something you can be proud to have on display.
call 03 9360 0123 to have your questions answered, get an estimate over the phone and book a free in home design, measure and quote.
first class service.   exceptional quality.   superior workmanship.
we provide unmatched personal service, we deliver custom designed high quality products, we professionally install with precision
frequently asked questions
call 03 9360 0123 for answers and advice or to discuss your ideas and get a price
low line tv units
Your low line tv unit will be individually designed and custom built. From impactful designer pieces to clean and practical custom furniture we have built thousands of tv units for customers all over Melbourne and would love to make something special just for you.
entertainment units
Every entertainment unit is a one off original. Precisely measured, custom designed and expertly installed. At Versa Robes we create custom furniture for families, builders and DIY renovators. If you can imagine it, we can create it. Call us to discuss your ideas.
display cabinets
Display cabinets can be built in to any room or standalone to display your precious treasures. They can be created in just about any style, colour or finish, and can have glass doors, open shelves, lighting or even hidden panels the only limit is your imagination.
custom bookcases
A book case has the ability to change the look and feel of a room, clean and simple, bright and bold or grande and stately. Whatever your needs we can create built in or stand alone bookcases to suit your style, needs and budget.
livingroom storage
Built in wall to wall cabinets, ceiling to floor cupboards, tv units with drawers and storage boxes. If you can dream it we can design it. Take advantage of unused space with custom built storage solutions for your living areas.
get a quote
Call to discuss your ideas, get an estimate and book a free, no obligation in home design, measure and quote with one of our consultants who will answer your questions and personally design the perfect piece just for you.
reviews
over 9000 happy clients in 10 years
"Highly recommend, very professional, quality product. Very happy with the quality work Versa robes have delivered. Friendly staff and quick response. Highly recommend."
"Just a quick note to say thank you for the excellent service and workmanship. I must say that dealing with your company has been a pleasure, I deal with quite a lot of trades people in my role at work and I would recommend your company to anyone without any hesitation."
"We have been nothing other than impressed from day one. Having decided what product we were after and explaining that we lived in an apartment, I personally thought that it may all be 'too hard' and anything other than a ground level install was out of the question. With Versa Robes, nothing was a problem."
why versa robes is the right choice
we've completed thousands of jobs for happy families, DIY renovators and professional builders servicing most suburbs across melbourne
we have completed jobs in just about every melbourne suburb, here are some of the popular areas we service
Point Cook
Werribee
Caroline Springs
Truganina
Tarneit
Yarraville
Footscray
Williamstown
Altona
Ascot Vale
Port Melbourne
Elwood
St. Kilda
Malvern
Armadale
Kew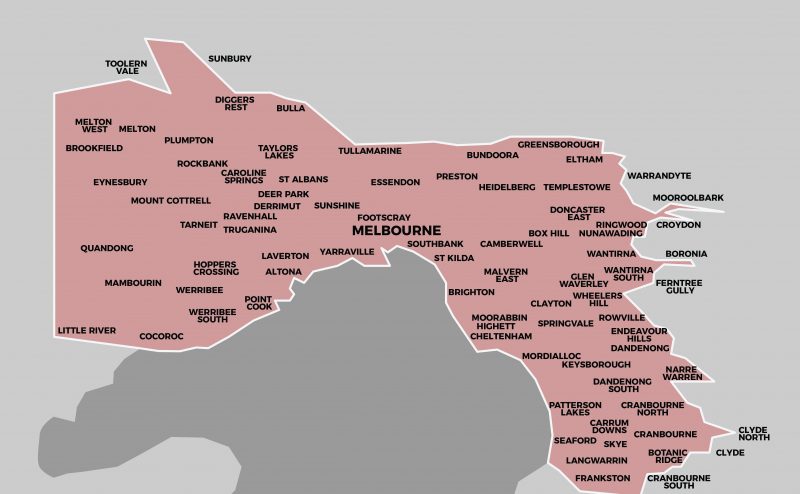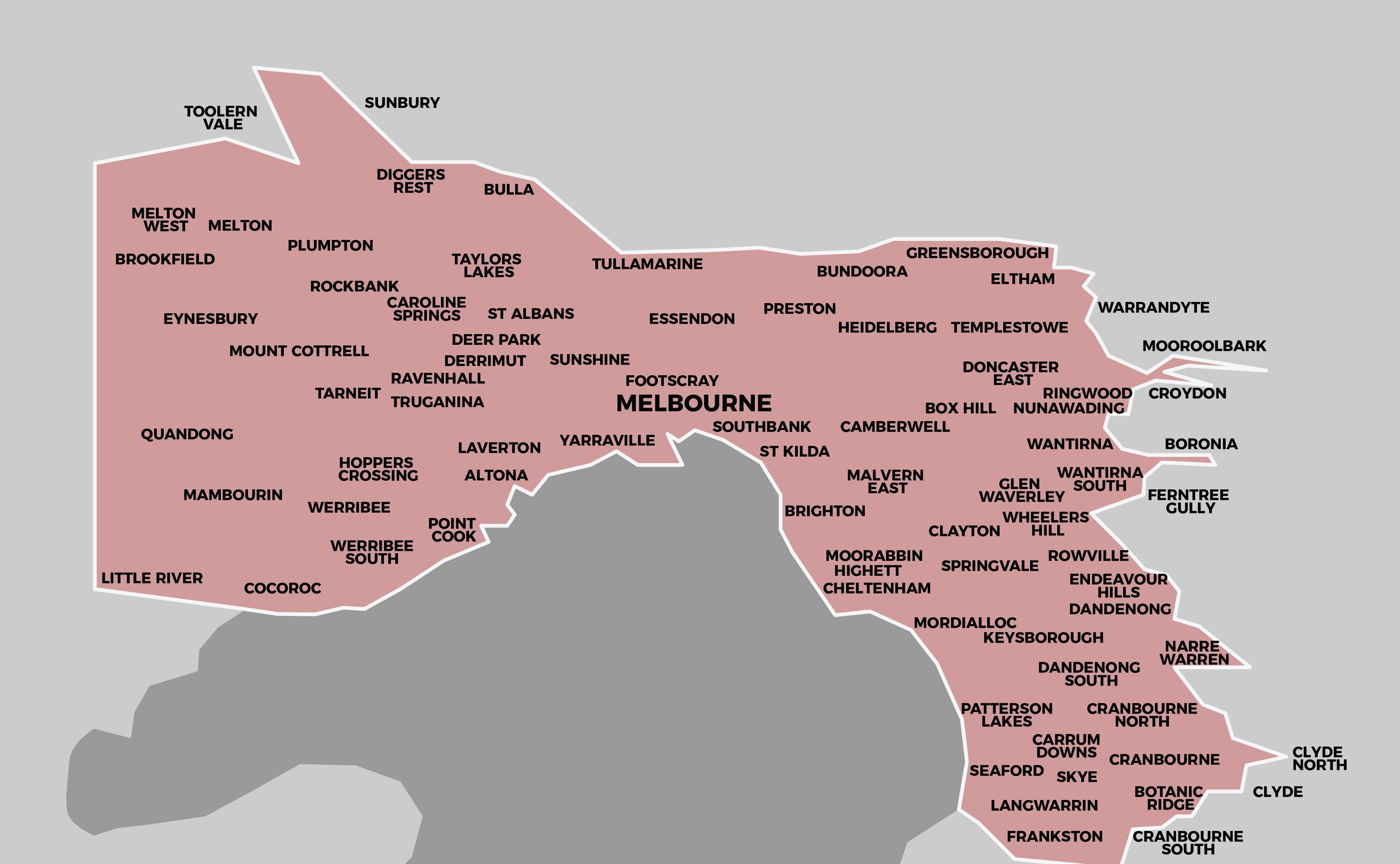 Toorak
South Yarra
Hawthorn
Richmond
Brunswick
Coburg
Berwick
Rockbank
Doncaster
Ringwood
Blackburn
Hampton
Brighton
Bentleigh
Melton
Sunbury
Toorak
South Yarra
Hawthorn
Richmond
Brunswick
Coburg
Berwick
Rockbank
Doncaster
Ringwood
Hampton
Brighton
Bentleigh
Melton
Sunbury
Point Cook

Werribee
Caroline Springs
Truganina
Tarneit
Yarraville
Footscray
Williamstown
Altona
Ascot Vale
Port Melbourne
Elwood
St. Kilda
Malvern
Armadale
Kew
stylish storage and comfortable living
spatial flow is important
Have you ever walked into a house and the entryway seemed to pull you inside? You felt welcome the minute you entered. The volume area of that space was working wonderfully. When you add furniture to a room it will change up the way the space in the room is shaped and form the flow of the room. This can affect the way you feel in your area. Keep this idea in mind when you think about where to place your furniture.
versa robes melbourne can create bookcases, entertainment and tv units to suit your personal style, meet your individual needs and fit your specific budget
entertainment made easy
Every TV needs a place to sit. That's where our designs come in. Our entertainment units and TV cabinets are designed with functionality in mind. Keep your entertainment space clean, organised, yet super stylish.
Whether it is your living room, bedroom or soundproof home theatre, our entertainment wall units will do exactly that. Entertain you whilst keeping your space organised.
your custom furniture will be a one-off creation built just for you to look and function exactly the way you want
bookcases
Where to place your bookcase: Are you looking for the perfect place for your bookcase? Putting a shelf in the wrong place can knock a room out of balance. In the right place, the bookcase will work to create a feeling of harmony in the room, and will be crazy convenient to top it all off.
Let's go over exactly what you need to consider as you find the right home for your bookcase. You've got lots of options – including a few that you may have never thought about.
What is the shape of your bookcase?
The excellent interior design is all about harmony, balance, and rhythm. Sounds great, but what does it mean? Practically speaking, you need to find a way to fit the overall shape of your bookcase into the room in a way that accommodates the other features of the room.
If your bookcase is tall, you need to place it in a spot of the room that is well spaced from the other tall items. For example, say you have floor to ceiling bookcase, french doors dressed with floor to ceiling curtains, and a tall armoire. These three tall focal points need to be spread throughout the room. Not gathered against one wall. Grouping them will create an unbalanced look. Spreading them apart evenly will create harmony.
You have a bit more freedom with bookcases that take up less space, especially vertical space. This means that the bookcase can go where it is most useful, and where space allows for it. Keep the concepts of harmony, balance, and rhythm in mind. A small bookcase on one side of the room can be balanced by a small table with a lamp on the other.
If you have a sofa along one wall and you place the bookshelf right beside it, you might find that it looks flat. Liven it up by interjecting a tall item like a planted tree or a standing lamp. Then place the bookshelf once the monotony has been broken up. This is an example of using contrast in your design. Contrast is an element of rhythm.
What items will you be storing in the bookcase? Some books, like fiction, only need to be read one at a time. A shelf holding this kind of book can be placed in the corner of the house that does not see much traffic.
But some books need to be referenced a great deal! If you have a home office, you know that there are some items you reach for once or twice a day. Keep your well-referenced books close at hand. Think about where you will be using them and what for. Do you want to be pulling out a step stool every time you wish to access your favourite vegan pie recipes? Definitely no.
How else can a bookshelf be useful to you? The top serves as a surface for a lamp, a glass of wine, or a dish with your car keys and the latest mail. Don't forget to consider the top of the bookshelf as you think about where to place it. That surface area might help you keep perfect track of your keys, so that you are never late for a dinner date again.
What is the ideal place for your bookcase?
So, where is your lovely bookcase going to go? You've got all the theories down so now let's get super practical. Here are some concrete ideas for the placement of your bookcase – but don't worry. The arrangement won't be carved in cement. You can always try one spot out and then move it if something feels off. You could even consider it your workout for the day.
Behind the sofa: Behind the sofa is a perfect place for your bookshelves. This is especially true if you live in a small space. Or if you are working with a room that has weird architectural elements, like steeply slanted ceilings. This little trick can save on space, and it looks chic too.
Try placing a large, towering bookcase behind your sofa, and you'll see what we mean. The two combined almost become one unit. The bookshelves practically work as a piece of art behind the couch, adding a pleasing visual pattern to the wall.
And as a bonus, you can reach for a book without moving your tush. Great for that rainy, relaxing Saturday spent on the couch with a good read.
As a side table: A small bookcase works very well beside the sofa, where it can function as a storage space and a table all at once. That surface area is gold. Put a pretty coaster on it, and you have the perfect place for your bevvy as you watch your evening shows. The convenience of having storage an arm's reach from the couch is a bonus.
Around the entertainment console: Frame your television screen with bookcases. This look adds an intellectual, warm element to an otherwise unappealing TV setup. You can put colourful books, decor, and framed pictures along the shelves. The TV will naturally fade into the background when it is off, which is a good thing.
On either side of the fireplace: What could make a cosy fireplace even better? Adding in bookcases on either side. This look transforms an already inviting room into a haven of rest and relaxation. Can't you just imagine reaching for your favourite book and curling up by the fire?
Bookcases can add or detract from your space. When you place them in an awkward spot, they'll block the flow of the room. But with a little care and attention, you can place them so that they liven up a room and make it more pleasing. The right placement can also make your life easier. Find your keys, reach for a book without getting up, or find the perfect place for your glass of wine.