designed to suit your style, needs & budget
why waste time researching online?
call 03 9360 0123 for answers and advice or fill in your details and we will contact you to arrange a free design, measure and quote
garage storage
cupboards, cabinets and shelves for your garage
Garages today are much more than just storing the car. They have become a functional and effective space for storage. Somewhere to store all those things like tools, sporting gear, gardening equipment, Christmas decorations and much more. Putting in garage storage keeps everything in one place but still allows room for the car.
call 03 9360 0123 to have your questions answered, get an estimate over the phone and book a free in home design, measure and quote.
first class service.   exceptional quality.   superior workmanship.
we provide unmatched personal service, we deliver custom designed high quality products, we professionally install with precision
frequently asked questions
call 03 9360 0123 for answers and advice or to discuss your ideas and get a price
garage storage
Innovative, stylish and durable.
garage shelves
Shelves are a must in the garage where we tend to have lots of stuff. We can build to the size and style required.
garage cabinets
Hide away all those things we collect and store them in cabinets on your wall.
garage cupboards
Out of sight storage with easy access. Add a benchtop for more versatility.
considerations
Consider size available, best way to utilise the space and how you want it to function
get a quote
Call to discuss your ideas, get an estimate and book a free, no obligation in home design, measure and quote with one of our consultants who will answer your questions and design the garage cupboards, cabinets and shelves just for you.
reviews
over 9000 happy clients in 10 years
"After obtaining quotes and mediocre service from many others I was delighted to stumble across Versa Robes. Their professionalism and true care for their work was second to none. They took the hassle right out of the entire process simply by understanding my needs."
"From the beginning we have had a brilliant experience with Versa Robes. Everyone I dealt with was professional and willing to do what ever it took to realise our vision."
"From start to finish our experience has been seamless and the service has been impeccable. Our sales consultant Michael was fantastic to deal with. Our installer was also fantastic – a really nice guy and did the job perfectly. I highly recommend Versa Robes, I'd be happy to recommend you to anyone!!"
why versa robes is the right choice
we've completed thousands of jobs for happy families, DIY renovators and professional builders servicing most suburbs across melbourne
we have completed jobs in just about every melbourne suburb, here are some of the popular areas we service
Point Cook
Werribee
Caroline Springs
Truganina
Tarneit
Yarraville
Footscray
Williamstown
Altona
Ascot Vale
Port Melbourne
Elwood
St. Kilda
Malvern
Armadale
Kew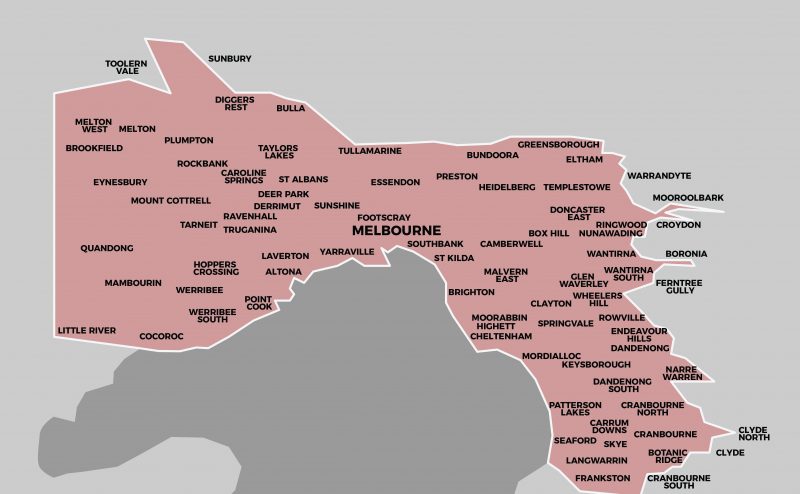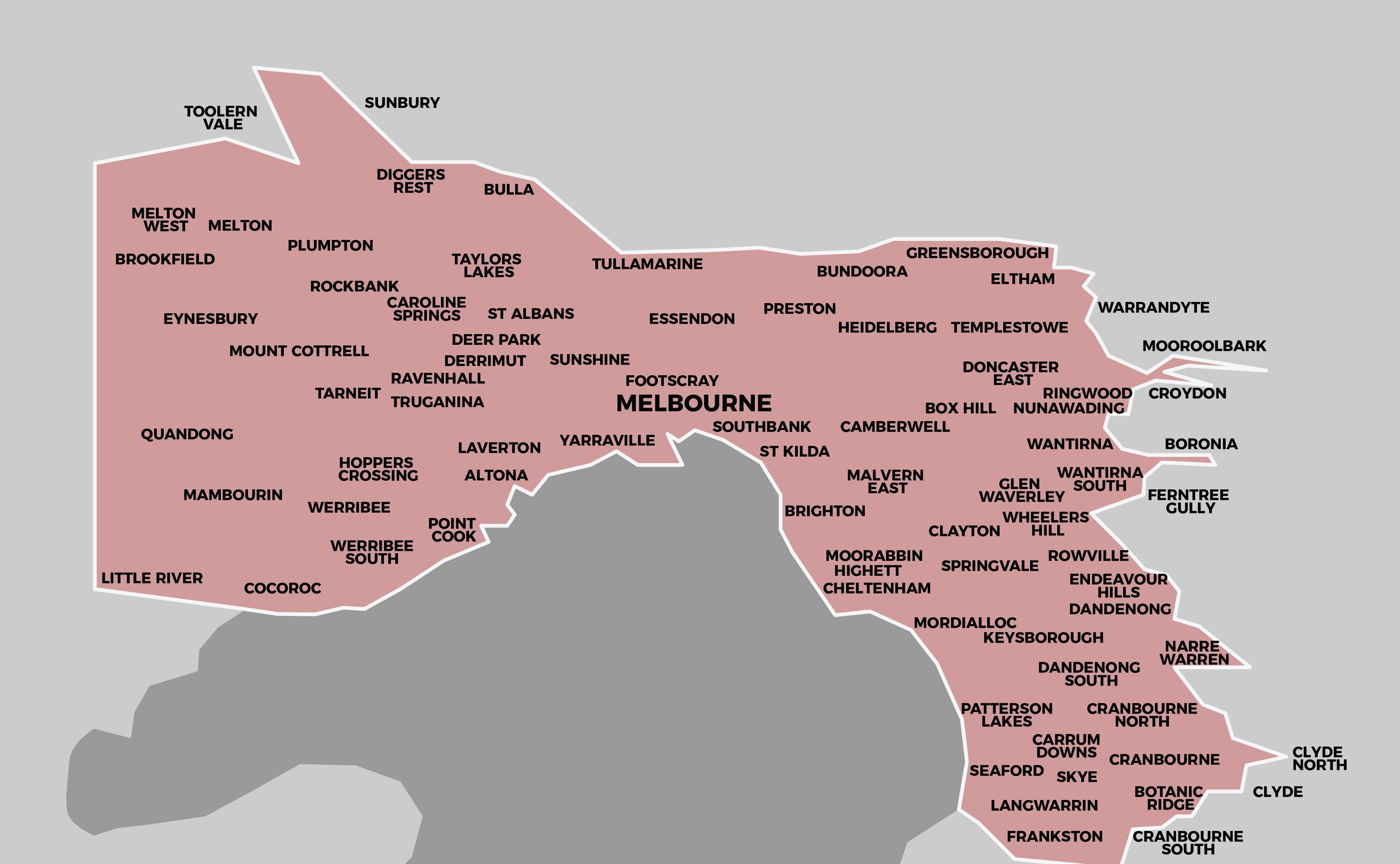 Toorak
South Yarra
Hawthorn
Richmond
Brunswick
Coburg
Berwick
Rockbank
Doncaster
Ringwood
Blackburn
Hampton
Brighton
Bentleigh
Melton
Sunbury
Toorak
South Yarra
Hawthorn
Richmond
Brunswick
Coburg
Berwick
Rockbank
Doncaster
Ringwood
Hampton
Brighton
Bentleigh
Melton
Sunbury
Point Cook

Werribee
Caroline Springs
Truganina
Tarneit
Yarraville
Footscray
Williamstown
Altona
Ascot Vale
Port Melbourne
Elwood
St. Kilda
Malvern
Armadale
Kew