designed to suit your style, needs & budget
why waste time researching online?
call 03 9360 0123 for answers and advice or fill in your details and we will contact you to arrange a free design, measure and quote
custom kitchens
cabinets, benchtops, splashbacks and custom built kitchens
Versa Robes is not just wardrobes. Our consultants will assist you to design your dream kitchen with high-quality products at an affordable price. We will assist you with what to take in account when planning your space. Do you know your style? Check out some popular styles such as modern, rustic and minimalist. Discover the enormous range of materials and finishes available to create your unique space. Get ideas on how to keep kitchen renovation costs under control and create that look for less.
call 03 9360 0123 to have your questions answered, get an estimate over the phone and book a free in home design, measure and quote.
first class service.   exceptional quality.   superior workmanship.
we provide unmatched personal service, we deliver custom designed high quality products, we professionally install with precision
frequently asked questions
call 03 9360 0123 for answers and advice or to discuss your ideas and get a price
kitchen renovations
 From decadent designer to beautiful basic and colourful contemporary we have supplied kitchen cabinets, benchtops and splashbacks all over Melbourne for builders, renovators and growing families.
kitchen cabinets
Cabinets have the ability to change the look and feel of your kitchen, clean and simple, sleek and modern, bright and bold, luxurious and opulent. Custom kitchen cabinets. Call to discuss your ideas.
stone benchtops
Stone, marble and manufactured stone benchtops supplied and installed. We can create benchtops in just about any size, style, thickness or finish. If you can imagine it, we can create it.
timber and laminate benchtops
Every benchtop is a one off original, precisely measured, custom designed and expertly installed. At Versa Robes we create custom timber and laminate benchtops for families, builders and DIY renovators.
glass and stone splashbacks
We supply glass, mirrored and stone splashbacks in just about any size or shape and our team can install them for you. Whatever your needs we can custom design and professionally fit out your kitchen.
get a quote
Call to discuss your ideas, get an estimate and book a free, no obligation in home design, measure and quote with one of our consultants who will answer your questions and personally design the perfect kitchen just for you.
reviews
over 9000 happy clients in 10 years
"I was stunned with what a great service Versa Robes provided, they were helpful, courteous and patient from beginning to end, and delivered on what they promised! I was very impressed with the installers and customer service. They were very professional and efficient but also extremely cheerful and keen to do a good job. Excellent work and stunning result. Many thanks to all of your team."
"Thank you for my Kitchen and Wardrobe installation Versa Robes. I absolutely LOVE the end result. I found you all to be very professional and your product is the best quality I have come across. Thank you for all your hard work again."
"The team at Versa Robes were sensational. Their service was excellent and their prices fair. Most impressively, their team completed the job on time without fuss. Who would have thought, trades people who actually do a good job and show up on time!!! Thank you Versa Robes, I love my new kitchen!"
why versa robes is the right choice
we've completed thousands of jobs for happy families, DIY renovators and professional builders servicing most suburbs across melbourne
we have completed jobs in just about every melbourne suburb, here are some of the popular areas we service
Point Cook
Werribee
Caroline Springs
Truganina
Tarneit
Yarraville
Footscray
Williamstown
Altona
Ascot Vale
Port Melbourne
Elwood
St. Kilda
Malvern
Armadale
Kew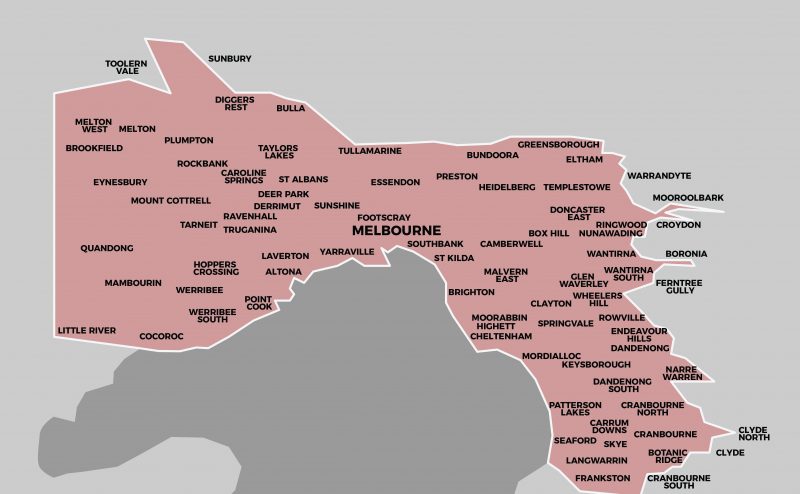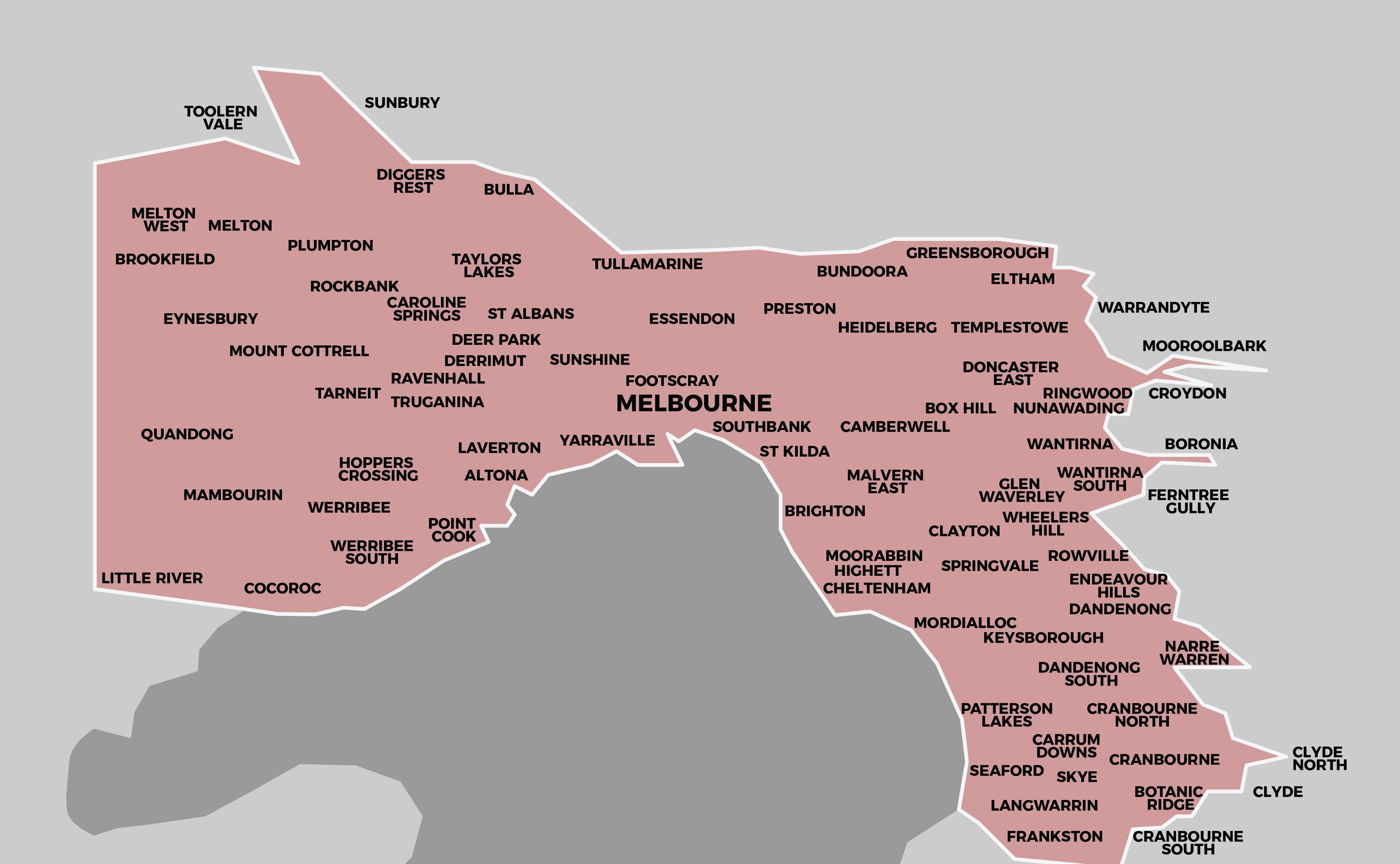 Toorak
South Yarra
Hawthorn
Richmond
Brunswick
Coburg
Berwick
Rockbank
Doncaster
Ringwood
Blackburn
Hampton
Brighton
Bentleigh
Melton
Sunbury
Toorak
South Yarra
Hawthorn
Richmond
Brunswick
Coburg
Berwick
Rockbank
Doncaster
Ringwood
Hampton
Brighton
Bentleigh
Melton
Sunbury
Point Cook

Werribee
Caroline Springs
Truganina
Tarneit
Yarraville
Footscray
Williamstown
Altona
Ascot Vale
Port Melbourne
Elwood
St. Kilda
Malvern
Armadale
Kew