Wardrobe Ideas For Kids Bedrooms
The perfect wardrobe design in your bedroom can add so much convenience to how you organise all your clothes, accessories, and more. An impractical or outdated wardrobe design always leads to messy piles of clothes that take far too long to sift through.
Every homeowner looks for the best wardrobes that are fit for their home. The hardest part is knowing where to start and what to look for in getting the right wardrobe for your unique home. At Versa Robes, we can help get you started by doing an obligation free in home assessment with an included quote on how we can fit the perfect wardrobe for your bedroom.
If you're still at the very early stages of a new wardrobe makeover, keep reading below to get useful wardrobe design ideas for kids bedrooms. We touch on areas including corner wardrobe ideas, modern wardrobe designs and simple wardrobe designs for children's bedrooms.
Versa Robes have over 10 years of experience designing and installing wardrobes suited to unique needs and styles of homes. From built-in, walk-in, custom built wardrobes, and more, we curate innovative designs fit for your lifestyle.
Importance of Storage Ideas For Kids Bedroom
What is extremely useful when brainstorming wardrobe designs for kids bedrooms is knowing exactly how you want all your belongings to be stored and organised. List down all your storage ideas that detail how you organise your things, or how you'd like to organise everything in your closet.
For example, do you need a long rack to hang all your clothes or do you prefer to have a drawer to fold them neatly in?
Listing out storage ideas for a kids bedroom or your current child's bedroom can make for a much clearer picture of what your newly designed wardrobe will need. This is especially important if you're finding that your bedroom space is quite limited, and you'll need to utilise the wardrobe to fit and organise as many clothes and toys or other items as possible.
In these cases, it's well worth thinking about wardrobe ideas for a kids bedroom to save space or wardrobe ideas for a children's bedroom layout. From there, you can narrow down your potential wardrobe design ideas to things that have all the features you need.
Versa Robes offers an obligation free, in-home assessment and quote to help you get the perfect wardrobes fit for your bedrooms
Types of Wardrobe Ideas For Kids Bedrooms
Now that you have your storage needs laid out, here are a few wardrobe design ideas for kids bedrooms that are both practical and beautiful in finish.
Built in Wardrobe Ideas For Kids Bedrooms
Built in wardrobes come with a wide range of flexible design options to accentuate the style of your bedroom. You'll need to consider things such as whether you'll need sliding or hinged wardrobe doors, framed, frameless or semi-frameless wardrobe doors, soft close or standard drawers, plus much more.
At Versa Robes, we make sure you're getting the right wardrobe design for your bedroom by conducting an in home assessment with an included quote. This lays out the various options you can take to build a small bedroom wardrobe perfect for your home!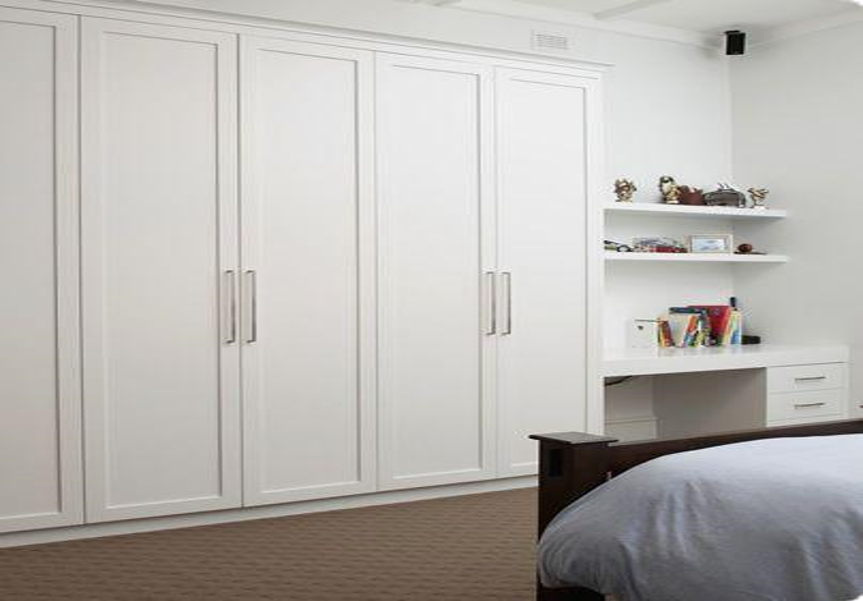 Modern Wardrobe Designs For Kids Bedrooms
For an upgraded aesthetic to your bedroom, consider modern wardrobe designs. Often clean and sleek, modern wardrobe designs are made to keep things tidy, organised, and boast a refreshing feel.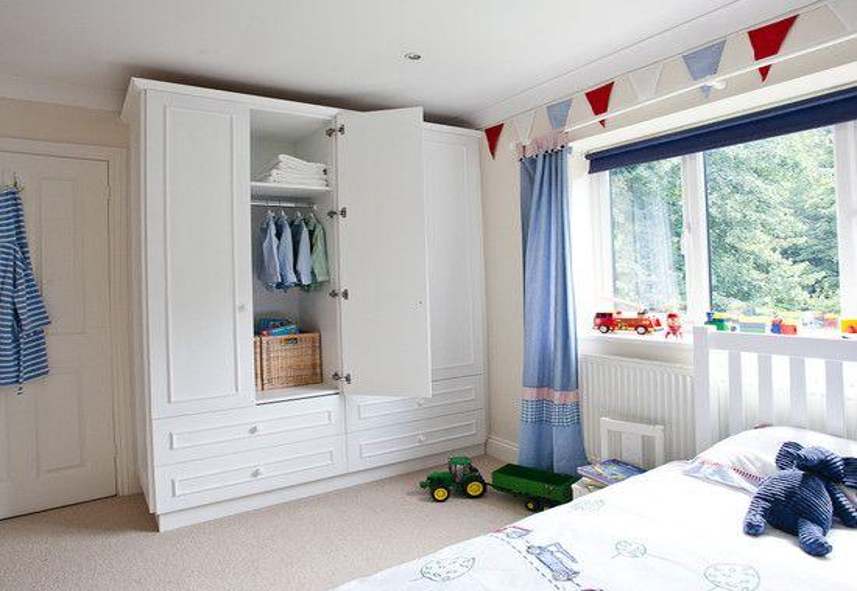 Simple Wardrobe Designs For Kids Bedrooms
As the saying goes, 'less is more'. Sometimes, all you need is a simple wardrobe design for your child's bedroom that touches on all the important storage features you're after.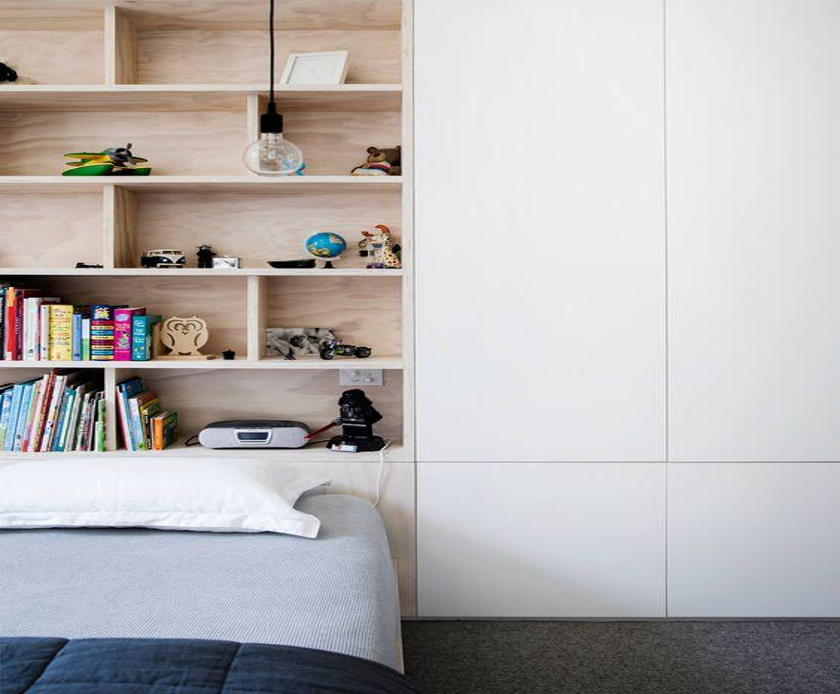 Corner Wardrobe Designs For Children's Bedrooms
Get the most out of your bedroom space by building a corner wardrobe! Unique, versatile, yet practical, corner wardrobe designs for kids bedrooms offer a myriad of creative and stunning designs to fit your home.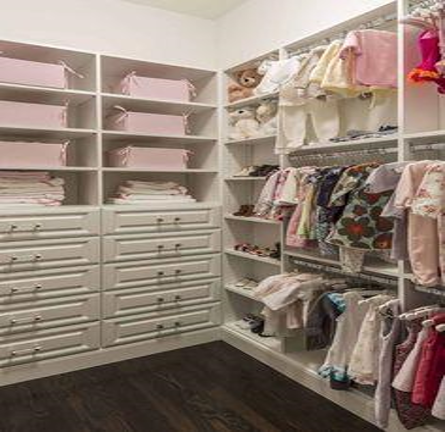 Wall Wardrobe Designs For Children's Bedrooms
Wall wardrobes are those that are built directly into the wall and can be customised to have a range of different features. At Versa Robes, we specialise in making custom built wardrobes to include everything you're looking for in your child's bedroom wardrobe.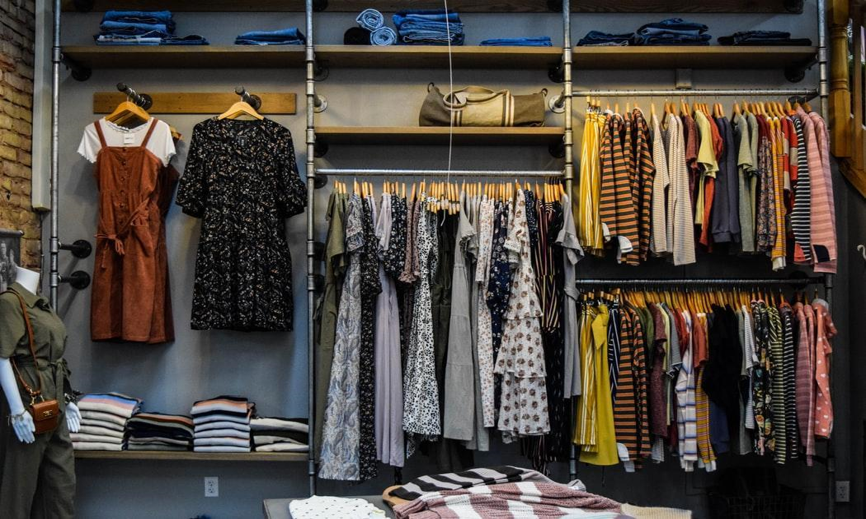 Open Wardrobe Ideas For Kids Bedrooms
Open wardrobes are great for having a full-view of all your clothes and belongings in your bedroom. This is a great option to consider if you don't have too many things to organise and store in your wardrobe, and simply want everything neatly organised in one place.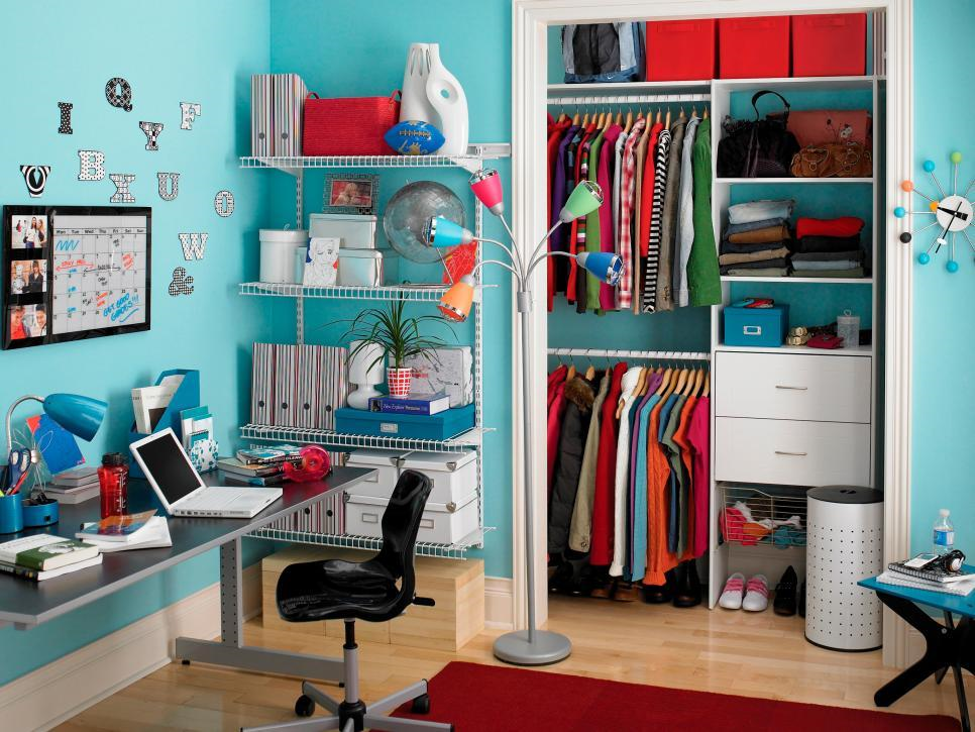 At Versa Robes, we custom build wardrobes that are not only beautiful in finish but are fully functional – giving you maximum space and versatility in its use.
There are endless possibilities to how you can design and create your kids wardrobe. The hardest part is getting the right wardrobe that fits your needs – getting this wrong could end up costing you a lot more than expected and leave you with an impractical wardrobe that does little but take up your bedroom space. Get in touch with the custom wardrobe designers at Versa Robes today to find the best wardrobe designs for your small bedroom!
Versa Robes are the experts in designing and building exceptional quality wardrobes for all types of homes. We take utmost care and planning to create the perfect bedroom wardrobe design you're looking for. Call us today on 03 9360 0123 or fill out our online form for an in-home design assessment and free quote!