Luxury Walk In Wardrobes
Having a big beautiful walk in wardrobe is a huge fantasy for most females, and for large families it's somewhat of a necessity! Today we're having a look at some awe inspiring wardrobe ideas to help you be inspired to bring your dreams to life! We'll have a look at different colour schemes, designs and features that ooze luxury.
Feast your eyes on some luxury wardrobes that'll have you dialling our design team in no time!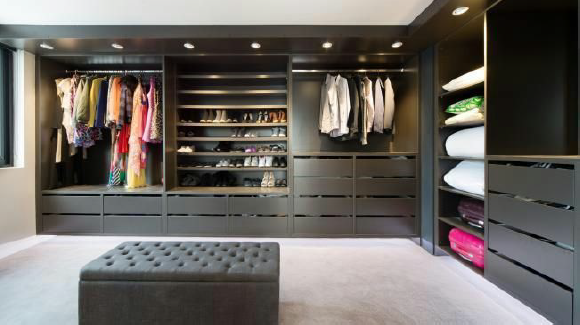 Here we have a wardrobe that certainly makes the most of the available wall space, with a sleek, modern design. One of the key features is its simplicity of design while offering all that one could want and need in a walk in wardrobe.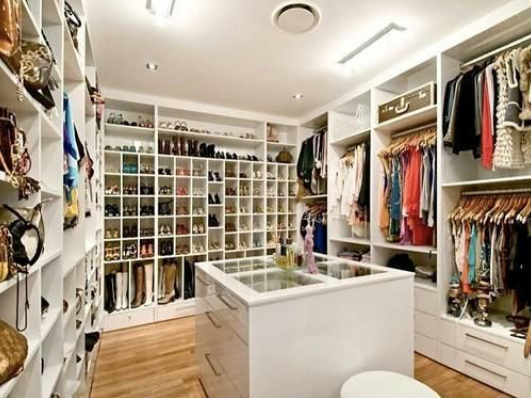 On the other hand here is a wardrobe that has a place for everything and everything has a place.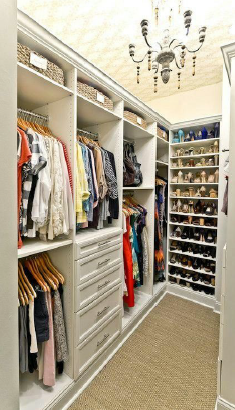 Add as much or as little colour as you like to really create something unique! As you can see, simply a different type and colour of wood can deliver incredible results.
It doesn't have to be huge to be luxury – here's a gorgeous narrow walk in design perfect for a small space.
There are hundreds of different luxurious wardrobe designs that can be tweaked and tailored to suit your personality and taste. As you enter the design phase you will be bursting with creativity and ideas, so why not utilise our FREE in home design and quote from Versa Robes in Melbourne?
Remember, when it comes to designing your own custom wardrobe, using a reputable company with qualified and experienced wardrobe makers is a must. If you don't, you can wind up paying luxury prices for a less than luxurious wardrobe! Well established Melbourne wardrobe companies will have a number of satisfied customers to back their claims of wardrobe greatness, so be sure to read through their testimonials .
Versa Robes in Melbourne are the experts in creating incredible custom wardrobes, deluxe builtin wardrobes, and luxury walk in wardrobes…you name it, they do it! Their fantastic design team is experienced in understanding your needs and desires, and have a wealth of knowledge to help you make the most of your storage space!