Benefits of Sliding Door Wardrobes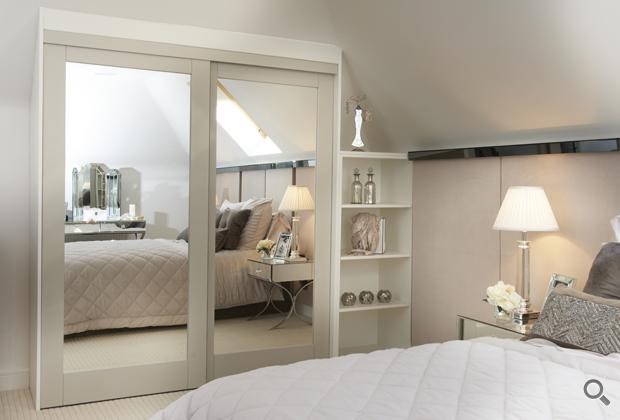 Space Saving
When designing or renovating a home, many people tend to maximise the space of the living areas by sacrificing the square footage of the bedroom. The bigger the room, the bigger the price tag, so allocating extra space to the more liveable areas makes sense.
Sliding wardrobe doors for the bedroom are a brilliant option for comfortably maximising a limited bedroom space. When they are open, they aren't extending out so you don't lose any floor space beyond the wardrobe itself.
This also means you can place certain pieces of furniture, such as an arm chair or a hat rack, in front of the wardrobe door and still be able to access the wardrobe effortlessly.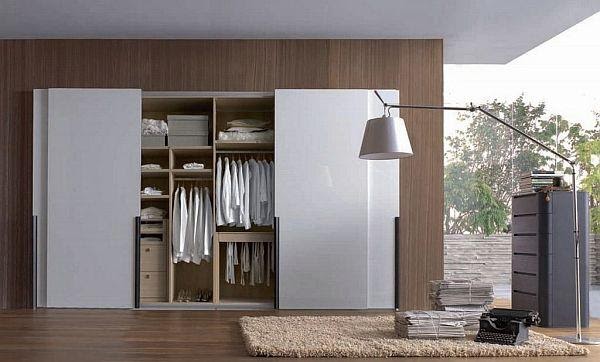 Aesthetics
Installing built-in wardrobes with sliding doors can be a great way to update the look of your bedroom. High quality sliding wardrobes can add value to your house.
It's the detailed finishes that really make a house look more luxurious and feel comfortable, and these wardrobe doors will definitely add opulence, making the space more appealing.
When working with smaller bedrooms, opt for mirrored wardrobe doors to give the room a bigger and lighter feel. The natural light coming in through the windows will reflect off the wardrobe doors, making the room more radiant and appealing.
Another great way to transform your bedroom is by using coloured panels for your wardrobe doors, making them a design feature or focal point for the room.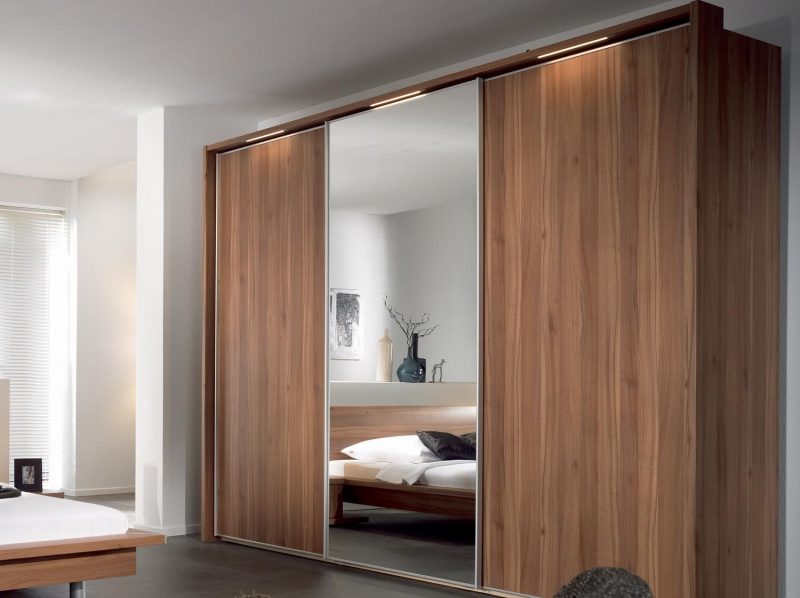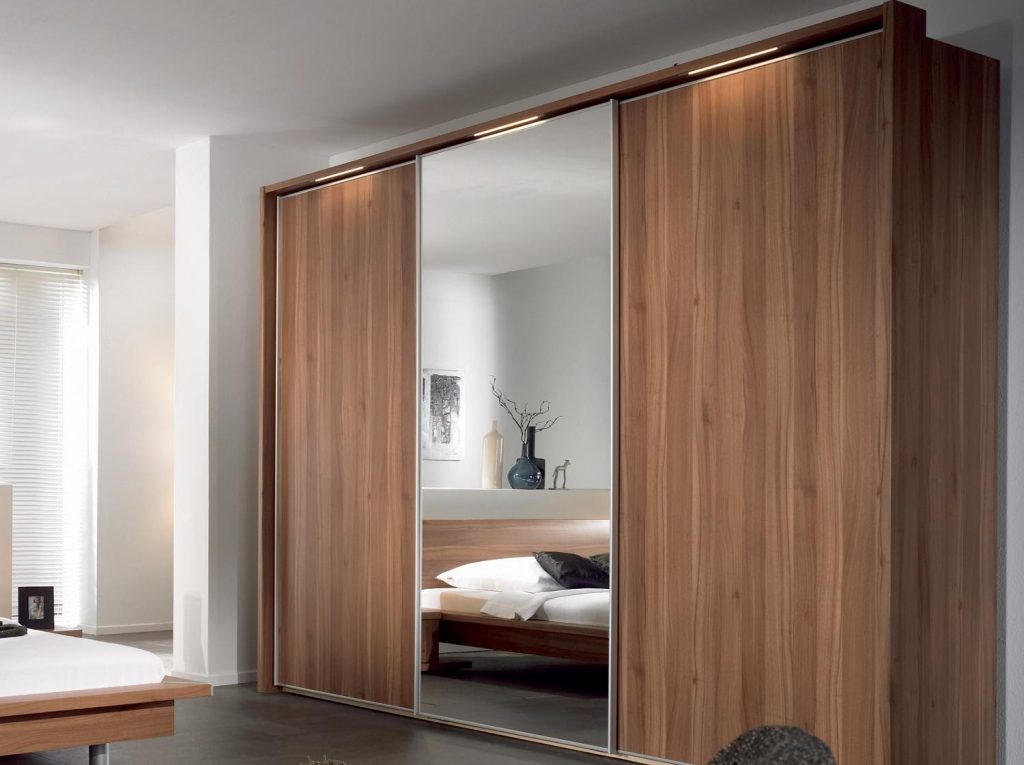 Various Designs
Sliding wardrobe doors are considered to be stylish and sleek. If you are looking for a contemporary classic look, the use of traditional woods can still help to achieve this though.
Wardrobe doors can be easily personalised to match not only the bedroom but the rest of the house as well. Because they are on tracks and not relying on the strength of hinges means the weight of the doors will be evenly distributed along the grooves.
Not having to worry about weight means there a range of different styles you can choose from for your wardrobe, such as glass, mirror, routed MDF, vinyl wrap, melamine, and a range of different coloured board.
Popular materials for sliding wardrobe doors are glass, mirrors and glossy laminate to compliment their sleek design. It is also easy to customise your wardrobe so that you have a combination of materials, for example, the middle panel could be mirrored with alternative panels on either side. The options are truly endless.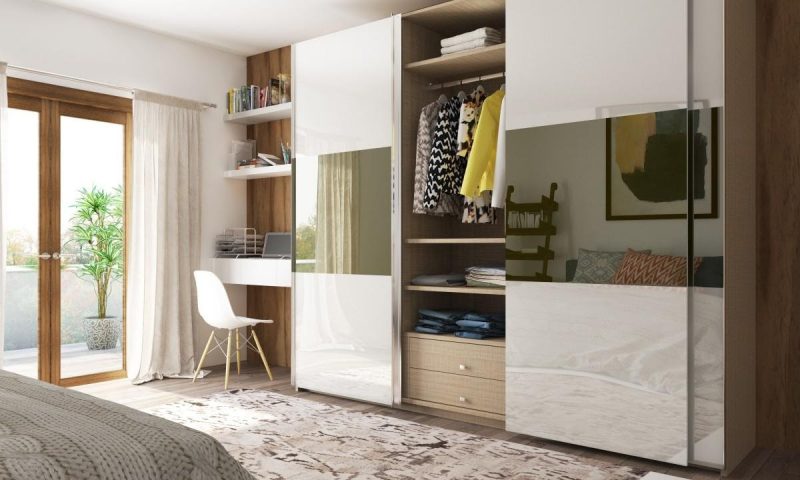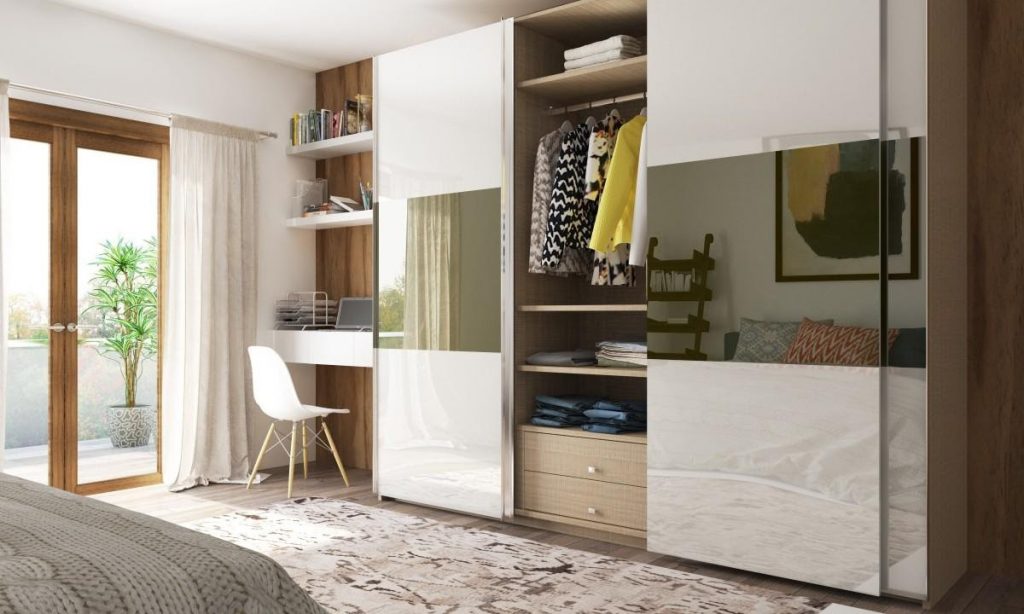 Increased Organisation
Built-in wardrobes with sliding doors are generally floor to ceiling in height, meaning extra storage room. This extra wardrobe space allows you to configure it to suit your needs, such as adding additional drawers, compartments, shelves, shoe racks, and hangers.
Having all of these design options allows you to organise your wardrobe effectively and helps you to find your items more quickly than a traditional wardrobe. Your fitted wardrobe will also occupy the exact amount of space you want to designate for it too, no matter how big or small.
Versa Robes are a leading Melbourne wardrobe company that offer innovative sliding wardrobe door solutions. The conveniences of sliding wardrobe doors can outweigh traditional hinged doors depending on your requirements and personal preferences. Contact Versa Robe to book in a free in-home design and quote to see if a sliding wardrobe is right for you.